THEORY EXAM ENTRIES DUE THIS FRIDAY SEPT 16th
The theory exams are on November 5th and it is the last chance to sit in 2016.
Please fill in the form at the link below by Friday 5pm if you'd like to sit an exam.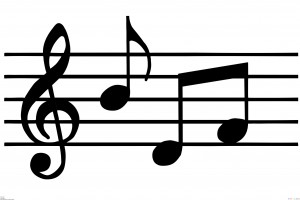 ---
MUSIC TECHNOLOGY EXPERT AT SCHOOL!
Next week on Wednesday and Thursday we are lucky to have Australian Music technology expert Katie Wardrobe from midnightmusic.com.au at school running workshops for teachers on music technology. If you know anyone who would love to attend, registrations are available at Eventbrite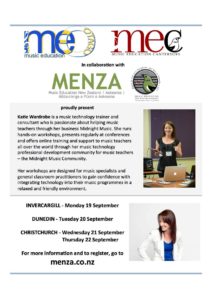 Wednesday 21 September
9.00-10.30: Sibelius Basics: Get Started the Right Way
11.00-12.30: Sibelius Speedy Arranging: Scanning MIDI files, Workflow and Other Tips
1.30-3.00: Digital Portfolios
4.00-5.30: Flipping the Music Classroom
Thursday 22 September
9.00-10.30: Notation on any device: Write Scores on your iPad, Chromebook, Mac or PC Laptop
11.00-12.30: iPad Projects for the Music Classroom Hands On
https://classroom-music-technology-with-katie-wardrobe.eventbrite.co.nz 
---
ITINERANT CONCERTS NEXT TERM
It's great to see all the students learning music and making such great progress. A reminder that next term ALL itinerant students will have the chance to perform over the course of a series of small concerts. Watch this space for more info and in the meantime make sure you and your tutor have chosen a performance piece (either solo or small group) and get practicing!
---
THE CHRISTCHURCH BOY'S CHOIR
The Christchurch Boys' Choir is an auditioned choir made up of boys with treble (unbroken) voice from all schools around the city. We provide boys with opportunities to perform in a choir of a high standard and also to tour around the country, performing in many remarkable venues.
We are auditioning for the choir on Wednesday 28th September from 2:30pm at STAC and are reaching out to all schools in the Christchurch community to provide boys with the opportunity to audition. Any boys who want to audition need to email me at 
musicaldirector@christchurchboyschoir.co.nz
 to book an audition time. If you could forward this information on to music teachers or into the school notices, that would be much appreciated.
Regards,
Angus Simmons
Music Director
JAZZ WORKSHOPS OCT 22nd
Registrations are open for public jazz workshops as part of the CHCH Big Band Festival. The workshops will run on Sat 22nd October. Details at http://www.bigbandfest.org.nz/schedule/workshops/. There's one for rhythm section, one for improvising and one for youth who want to play in a big band under the famous Rodger Fox.