2013 Jazz Band full rehearsals are on Thursdays at lunchtime and block 5.
Combo rehearsals will be on Tuesdays and Thursdays at 8am
If you are in the jazz band, please scroll down and fill the jazz permission form in.
You may have to be patient and wait for all of this page to load.
---
CONGRATULATIONS TO THE TWO JAZZ BANDS RECEIVING SILVER AWARDS AT JAZZQUEST!
CONGRATULATIONS ON RECEIVING A SPECIAL COMMENDATION CERTIFICATE AT THE NZSM JAZZ FESTIVAL!
---
Below are the times and details as I relayed to the students today….If there are any changes or updates (eg. what number we are in the parade) I'll flick you a reply email tomorrow. But at least we can get planning for the times.By the way if you know any sensible strong friendly students who would like to walk in front with the school banner, please let me know.

Schedule for New Brighton Santa Parade
Saturday 14th December
9am Set up truck at Chisnallwood with seats, PA, stands, drums and decorations.
Any students needing transport need to be here at this time. Please let us know in advance so we know how many cars we need.
9.35am Truck departs Chisnallwood for New Brighton.
10am All band members assemble on Marine Parade, opposite the Working Men's Club at the truck and load up students and instruments.
10.30 Parade starts!
Our 2013 repertoire:
Rudolph the Red Nosed Reindeer (2x)- Jingle Bell Rock (with repeat)

Feliz Navidad

Soul Bossa Nova

Tequila (calling out Merry Christmas at the end!)

Sway

Mercy, Mercy, Mercy
11.30 back at Marine Parade to unload and meet up with parents/caregivers.
11.50am – If anyone would like to help unload at school from the truck into the hall (for prizegivings) please feel welcome!
The Parade will take place wet or fine. In the event of extreme weather, cancellations will be posted on the New Brighton Project answer phone – 3889920
Wear black uniforms with Christmas decorations (including on instruments if appropriate). Sunblock. Bring music. We will have pegs.
NOV/DEC JAZZ GIGS
November 7th 5pm-6.30pm (Thursday) at Wigram Airforce Atrium for an international education conference. BIG BAND AND COMBO Performing 5-6.30pm. Please arrive by 4.15pm to set up and let Mrs Bell know if you require transport.
11th November (Monday) – NZEI teacher graduation ceremony at Burnside High School.Time approx 5pm-6.30pm with SOUNDCHECK at 4pm
Friday November 29th – Combo (and Feedback) to play at Windsor School major event 6.30pm-8pm
Sunday Dec 8th Riccarton Santa Parade
December 14th Saturday morning – New Brighton Santa Parade. 10am-12am. (on a truck)
Prizegivings – last week of term


JAZZQUEST RESULTS 2013
GOLD CERTIFICATES:
Burnside High School Combo
Dr Bob & the Disciples of Groove – (Hagley College)
Papanui High School Big Band
St Andrew's College Senior Jazz Band
SILVER CERTIFICATES:
Christchurch Boys High Big Band
Altiora Jazzmen – Christchurch Boys High
Chisnallwood Intermediate and Windsor Primary Combo
Chisnallwood Intermediate and Windsor Primary Jazz Band
Papanui High School Jazz Ensemble
Rangi Ruru Girls' School Jazz Band
Solway Ave Ensemble – Unlimited Paenga Tawhiti
Linwood College Jazz Combo
St Andrew's College Jazz Combo
Cashmere High School Stage Band
St Andrew's College Junior Jazz Band
August 15-18 NZSM Jazz festival
2013 NZSM Jazz festival Saturday schedule .pdf 2013 NZSM Jazz festival schedule FINAL.pdf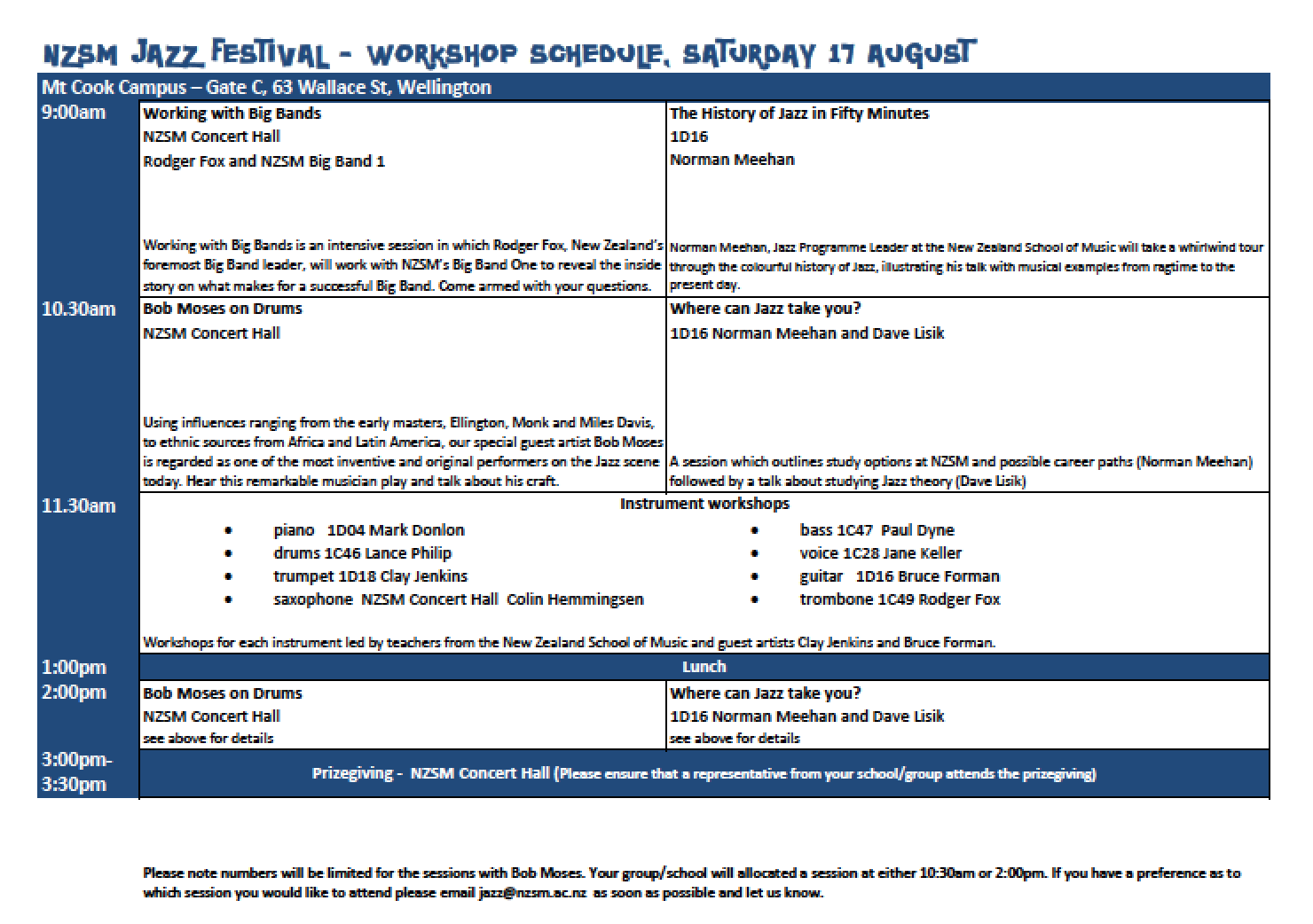 You can read more info on the NZSM Jazz Festival Website:
http://www.nzsm.ac.nz/student-zone/performance-opportunities/nzsm-jazz-festival/nzsm-jazz-festival-2013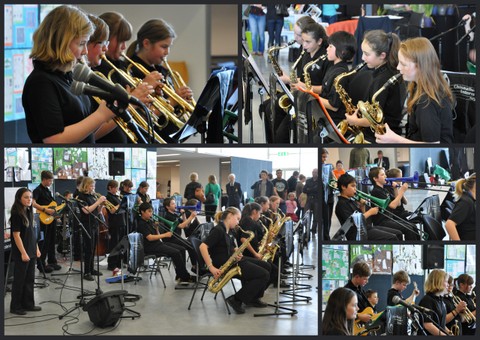 Jazz Band at Wigram
---
---
You can order the school 2012 Jazz CD and music groups CD! (Click on the CD image below)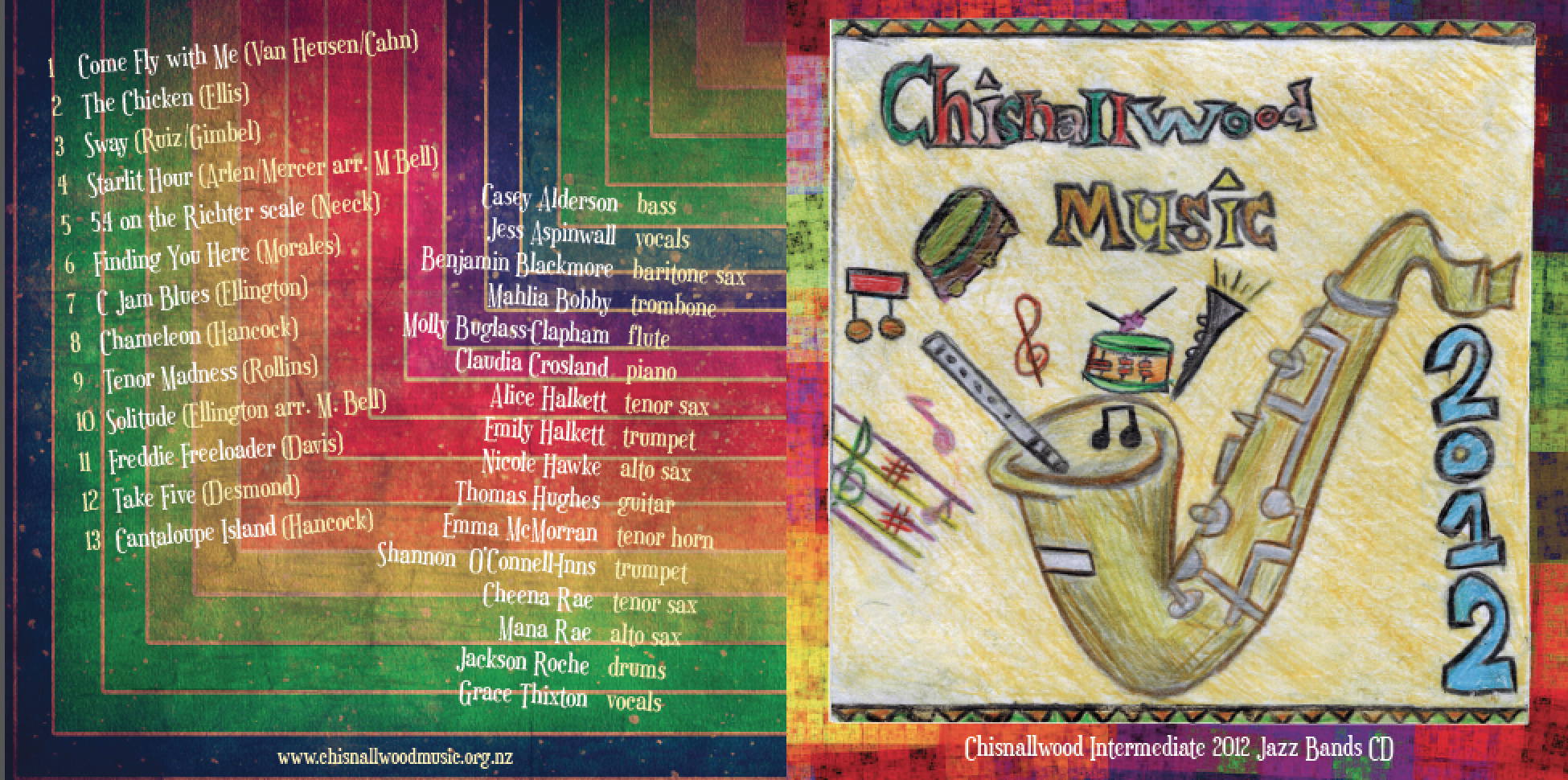 ---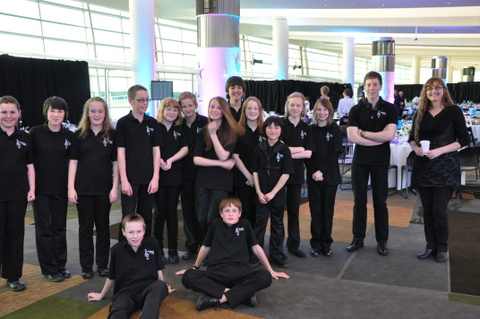 Click on the photo for more photos from the Child Cancer Fundraiser Ball at the ChCh Airport on Sept 1st
---
CONGRATULATIONS to the JAZZ BANDS on getting an Adjudicators' Special Award at the NZSM Jazz Festival!!
Photos of the festival can be viewed here by clicking either of the photos….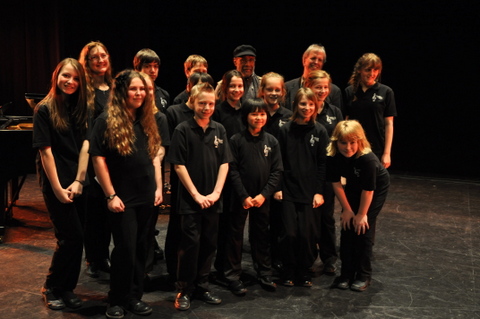 with Bennie Maupin and Dick Oatts
Click on the Picton Photo to see the album of Picton, Tawa and Kaikoura school visits.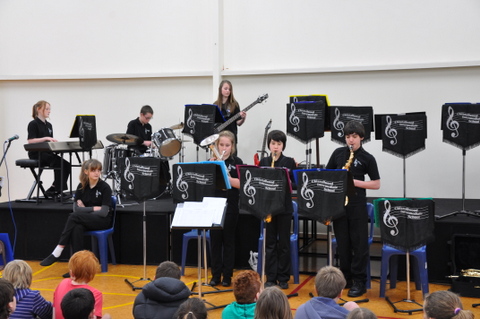 Picton School
---
CONGRATULATIONS to both the Big band and Combo on achieving gold awards at JazzQuest!
Click the photo below to see the JazzQuest photo album!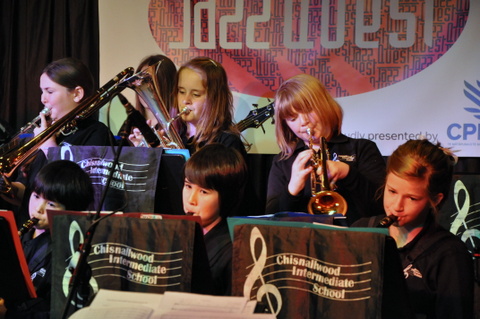 ---
Performances term 3 and 4:
Wed July 25th Open Night

August 15-20 NZSM jazz festival in Wellington

Sat Sept 1st Jazz Band gig at ChCh Airport for Child Cancer fundraiser ball. 5.30pm

Wednesday Sept 26th at school from 11am-1pm. Performances in hall for local schools.

Thursday Sept 27 Kids in Town in Hagley park (part of IceFest)

Saturday Sept 29th 1.45pm-2.15pm US Antarctic Airbase Open Day, at the Antarctic Centre

Sunday Sept 30th – 10am-11am Family Fun Day at University Undercroft (under the library)

Week One, Term 4: Wed 17th Oct – day trip to Akaroa to busk with the Art camp.

Week one term 4: Friday 19th Oct – performance at North Loburn School 11am

Sunday 21st and Monday Oct 22nd (Labour weekend) – Big Band Festival in ChCh CHECK OUT http://www.bigbandfest.org.nz/ There are awesome workshops to sign up for – a YOUTH BIG BAND Clinic with Rodger Fox and a DRUM CLINIC with Steve Smith as well as incredible concerts on Monday 22nd.

Wednesday 31st Oct 6.30pm-7pm BIG BAND for Community School Consultation meeting

Tuesday 6th November – COMBO only for ASB Community Bursary Awards luncheon.

Tuesday 6th November – BIG BAND 3.30pm-3.45pm at school

Monday 19th November NZEI graduation at Aurora Centre BIG BAND

Saturday 1st December – New Brighton Santa Parade BIG BAND

Sunday 9th December – Big Band for QEII Official Farewell

Thursday 13th December – Kids in Town in Re:Start Mall 12.30-1pm

Dec 17-19 Prizegivings and practices
Please visit
http://chisnallwoodmusicbackstage.wikispaces.com/JazzRecordings
to listen to demo recordings of what you are learning.
2012 Repertoire:
Combo
Take Five
Cantaloupe island
Solitude
Tenor Madness
Billie's Bounce
Don't get around much anymore
Blue monk
Trane's blues
Big Band
Chameleon
C-Jam Blues
5.4 on the richter scale
Starlit Hour
Finding You Here
The Chicken
Come Fly With me
Sway
National Anthem
Feliz Navidad
Rudolph
Jingle Bell Rock
---
Jazz tour Schedule
jazz tour details 2012 Aug9.pdf NZSM Jazz Festival map 2012.pdf NZSM-JazzFestival-schedule.pdf
JazzQuest results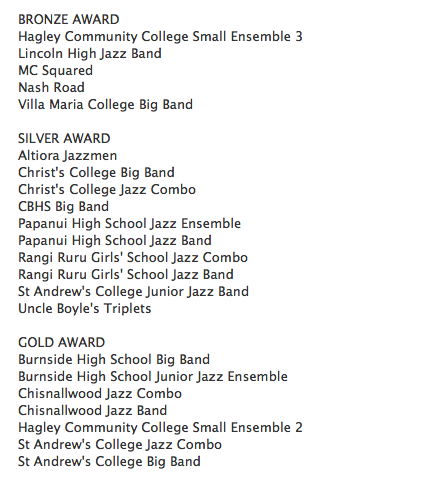 ---
Holiday rehearsal – Thursday 28th 9.30am-12.30 taken by Sam Jones. The combo will just play through their pieces at the end once to Sam.JAZZQUEST SCHEDULE SUNDAY JULY 22nd
Chisnallwood bands please arrive at 1.30pm and go to JZ225
Performances are:
2.30pm – Combo
3.30pm – big band
It is a gold coin entry for audience members (non-band members).
Then at 4.30pm there are nibbles provided across campus before the 5pm ceremony. (see details and map below).
JazzQuestPerformanceSchedule2012.pdfCPIT-City-Campus-Map-2.pdfCheck out JazzQuest on facebook
---
Upcoming performances Term 2:Thursday 26th April 1pm (two pieces for a group of teachers visiting from Korea). Please try to arrive near the end of block 4 (12.45) if you can to set up and sound check.
Friday May 18th 9am. We are playing C-Jam Blues and Chameleon combined with Burnside High's big band in a special school assembly at Chisnallwood.
There is a rehearsal for this on Monday May 14th from 2.45pm-4pm at Burnside High.
The Friday concert will be followed by some Burnside Big Band items and then a short talk to any interested students on "How to audition" for those taking music auditions for high schools. This will be very valuable.
The band will be performing on Thursday 28th June 1.45-3pm at the Salvation Citadel, 250 Colombo St (yes the day of the final night of production) for senior citizens as part of the ChCh Music Centre "Afternoon Delights" series.
See http://www.musiccentre.org.nz/concerts/ for details. Cost $5 for audience.
The jazz bands are performing from 6.20-7.55pm before each of the production performances. June 26, 27 and 28.
JazzQuest is July 21 and 22 at CPIT jazz school. We are planning to perform on Sunday afternoon July 22nd. Please put it in your diaries. JazzQuest is a key point in our jazz year and we get to play alongside many high school jazz bands in ChCh.
---
Holiday practice schedule:
Monday 16th April
9am-10.25am Jazz Combo
10.30-11.15 whole big band play through
11.15- 12noon sectionals
12 Lunch snack (BYO)
12.15-1.30 full band
Here is a link to a fun "Jazz Mixer"
http://www.folkways.si.edu/jazz/mixer.aspx
---
2011
Click here to see the New Brighton Christmas Parade Photo album
Click here to see the What Now photo album
The Jazz Band will be playing in the New Brighton Christmas Parade Saturday 3rd Dec.
Please meet on Marine Parade by 10am (or at Chisnallwood at 9am)
Details including a map can be found on this website:
http://www.newbrightonproject.org.nz/events.html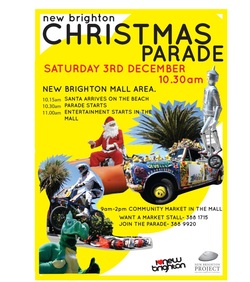 ---
The Jazz Band will be performing a 2 minute version of Ella's "Just Won't Do" on What Now on Sunday morning.
The band needs to be at sound check on Friday at 1.45pm (leaving school at 1.15pm and back by 2.50pm) and needs to be at the Studio on Sunday morning at 7am!!! The pdf below shows where to go.
Whitebait Studios Location.pdf
---
News flash – NZSM JazzWorkshop January 15-19 is now open for applications! See the great website for details and info about registering for five days of jazz workshops!!
"The New Zealand Jazz Foundation endeavours to provide exceptional musical experiences to young jazz musicians in New Zealand. The 2012 National Jazz Workshops will bring New Zealand's finest young jazz musicians together with top musician/educators. The Workshops will include instrument specific instruction, and instruction in the areas of jazz theory, improvisation and ensemble performance. The New Zealand Jazz Workshops are open to any music student attending a New Zealand High School or Intermediate School in 2011 or 2012. It is expected that students have one year or more of experience on their instrument"
http://www.nzjazzfoundation.com/live/
workshops_information_1(2).pdf
Teachers' Graduation at Burnside High
Here are some new photos from Wellington NZSM Jazz festival, Big Band Monday and recording…
---
PHOTOS of "Afternoon Delights" concert: Album one, Album two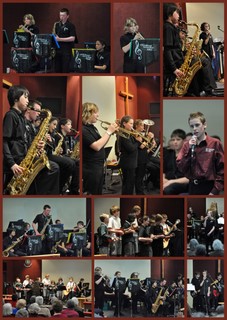 Afternoon Delights Concert 2011
---
Congratulations to the bands who played at jazzquest!
Big Band – Silver Award
Combo – Gold Award
Combo – best combo
Matthew Howes – Best guitarist
Ella Dunbar-Wilcox's "Just Won't Do" – Most promising composition
JazzQuest 2011 Awards List.pdf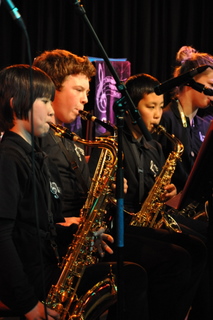 Here are some photos from jazzquest
---
Check out this middle school playing this arrangement of "Four" by Miles Davis

---
Term Four jazz gigs and performances
Oct 24 Big Band Festival at Middleton Grange
Nov 5th 3.30pm Combo at Chisnallwood for IRMT jazz afternoon (This is after the marimba festival)
Nov 7th-9th 10am-10.30am concerts for year 6 students.
Nov 8th 11.15am special function (wear black uniform)
Nov 10th 1pm Burwood Senior citizen's concert (wear black uniform) CANCELLED
Nov 18th full band gig at Burnside High's Aurora Centre
Dec 3rd Sat 10am New Brighton Santa Parade Full band
Dec 4th What Now 8-10am plus compulsory rehearsal Friday 2nd at 1.45pm
DETAILS for NOV 18th Teachers' Registration at Burnside High
Arrive at Burnside High 3.30pm to set up
Sound check soon after 4pm in the Aurora Centre
Perform 5pm – God of Nation plus 2 items, then quietly leave stage
6pm-6.40pm Combo to perform in the green room (the remaining big band may go home at 5.45pm)
If you want a ride from school, please let Mrs Bell know!
Thank you 🙂
DETAILS for THURSDAY 24th
4.15pm-5pm Addington raceway carpark playing before the start of "funrazor" for Child Cancer.
5.30pm – 6pm CBS Arena Foyer for John Ritchie's 90th birthday event.
Farewell to Josh K who left for Finland. JazzQuest was his last gig with the band. Thanks for your great trumpet playing this year and we wish you all the best for your time in Finland.
EXTRA REHEARSAL THIS THURSDAY 1st September!!
Remember all your jazz repertoire listening can be found on ChisnallwoodmusicBackstage
Please do lots of listening…
Please learn all your NOTES by July 28th
Who is your favourite jazz performer?
Can you copy an idea from one of the recordings?
Can you name a famous jazz artist who plays your instrument?
JAZZ QUEST THIS SATURDAY 3rd SEPTEMBER!!!!
Here is a map (park in the CPIT student carpark) and enter the JZ building from Madras St
CPIT-City-Campus-Map.pdf
annotated map.pdf
Here is the schedule for the weekend
JQ 2011 schedule.pdf
We are on at
10.30am Combo (please arrive by 9.45am)
11.30am Big Band (please be seated by 10.30am)
JazzQuest repertoire:
BIG BAND
Fly me to the Moon
Fat Cat
Lullaby of Birdland
Straight no chaser
Just Won't Do
COMBO
Cantaloupe Island
Girl from Ipanema
Moanin'
Blue Bossa
JAZZ PLAYLIST with SOLOS JazzQuest 2011.pdf
JazzQuest marking Criteria:
Big Band: Intonation (20%), Balance (20%), Presentation (20%), Tightness/phrasing (20%), Repertoire (20%)
Small Band: Improvisation (20%), Balance (20%), Presentation (20%), Tightness/phrasing (20%), Repertoire (20%)
Click her for Wellington Photos
NZSM Jazz Festival repertoire:
BIG BAND
Fly me to the Moon
Fat Cat
Someone to watch over me
Just Won't Do
COMBO
Girl from Ipanema
Moanin'
A child is born
Blue Bossa
Jazz Band please click here to read your tour schedule
Here is a link to photos from the Burnside High School Jazz visit on July 11th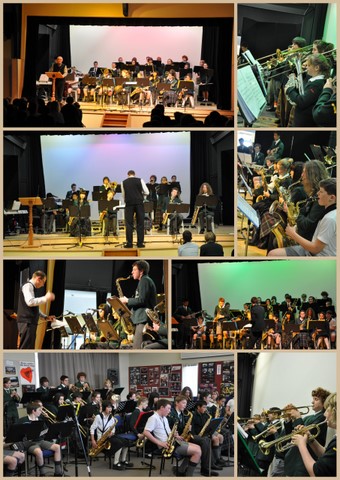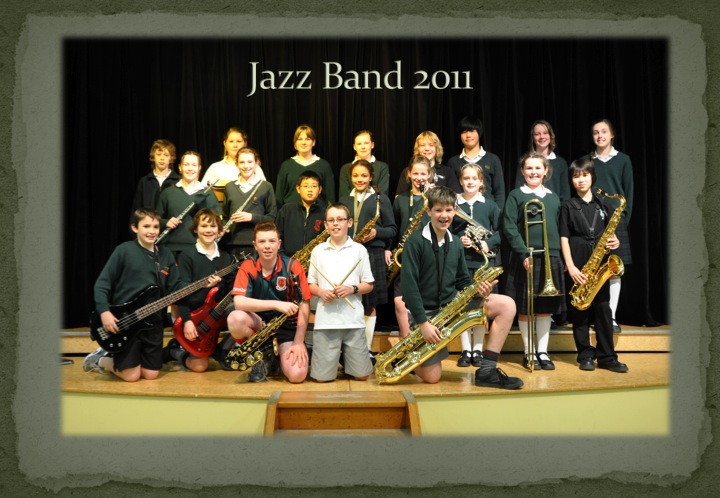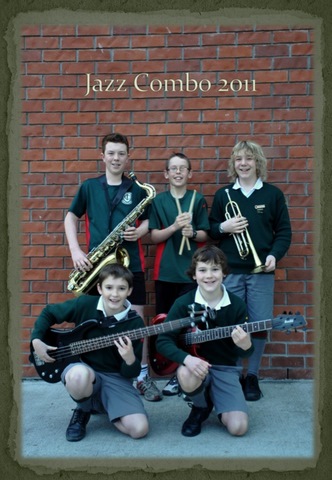 Blues Scales for soloing (as learnt 11 Feb 2011)
C INSTRUMENTS: (piano, guitar, bass, flutes, trombone)
Watermelon Man F Ab Bb B C Eb F
Fat Cat C Eb F F# G Bb C
Bb INSTRUMENTS: (trumpet, tenor sax, clarinet)
Watermelon Man G Bb C C# D F G
Fat Cat D F G Ab A C D
Eb INSTRUMENTS: (alto sax, tenor horn)
Watermelon Man D F G Ab A C D
Fat Cat A C D Eb E G A
If you are in the 2011 jazz band, please join ChisnallwoodMusicBackstage where you can find the new charts for Lullaby of Birdland and recordings.
Fat Cat:

Some Jazz events term 2 and 3:
Combo gig (Friday 27th May)

Open Night performance: Wed June 29th 6-8pm

Assembly performances TBC

Combined practice and performance with Burnside High Big Band (end of term)

End of term concert: Monday 11th July

Combo practice Monday July 25th

Holiday workshop with guest tutors (July 28th in the holidays)

Jazz trip to Wellington for the NZSM Jazz Festival (August 17-22)

JazzQuest (Sept 3rd or 4th)
Here is the schedule for the Jazz Band Rehearsal Day on Thursday July 28th
It's looking great with some excellent tutors coming to help!
9.15am -10.50am Combo with specialist tutor

10.50am break

11.am-12 Full band play through with mentor

12.10-1.10pm sectionals with tutors

1.10pm – 1.30pm Lunch break

1.30 – 3.30pm Full Band rehearsal including improvisation class

3.30-4pm "performance" of all pieces
HOLIDAY REHEARSAL:
Thursday 28th April – Jazz Band
Sectional rehearsals 12.45pm – 1.45pm (saxes, flutes, brass, rhythm)
Full Jazz Band rehearsal 2pm – 3.30pm
JULY 9th, 10th – JAZZQUEST at CPIT Moved to Sept 3rd,4th
AUGUST 19th, 20th – NZSM JAZZ FESTIVAL in Wellington
OCT 6th – Under 5's performance 10am
OCT 21st-24th – BIG BAND FESTIVAL Christchurch (TBC)
MARCH 6th – Groynes (cancelled)
JULY 25th – 27th -a performance at "Learning through the Arts Conference" Christchurch (cancelled)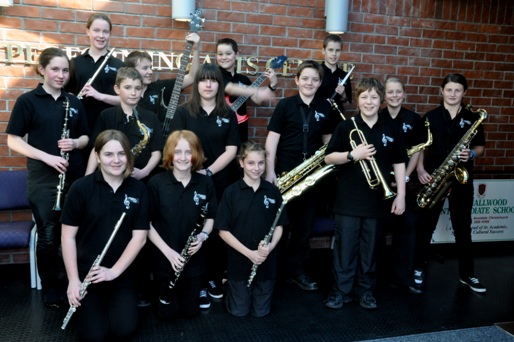 Here are a couple of jazz tracks from the 2010 school CD: Blue Bossa (soloist Josh Saville) and Teddy the Toad (soloists Josh Saville and Jaxson Kees with guest soloist Sam Jones)


More 2010 Photos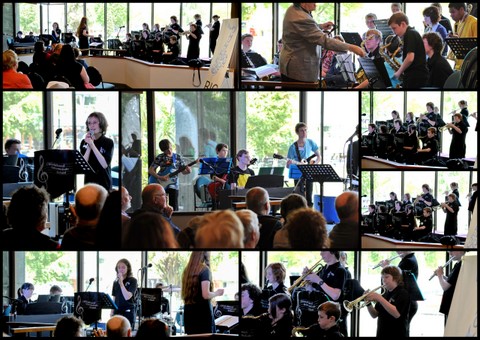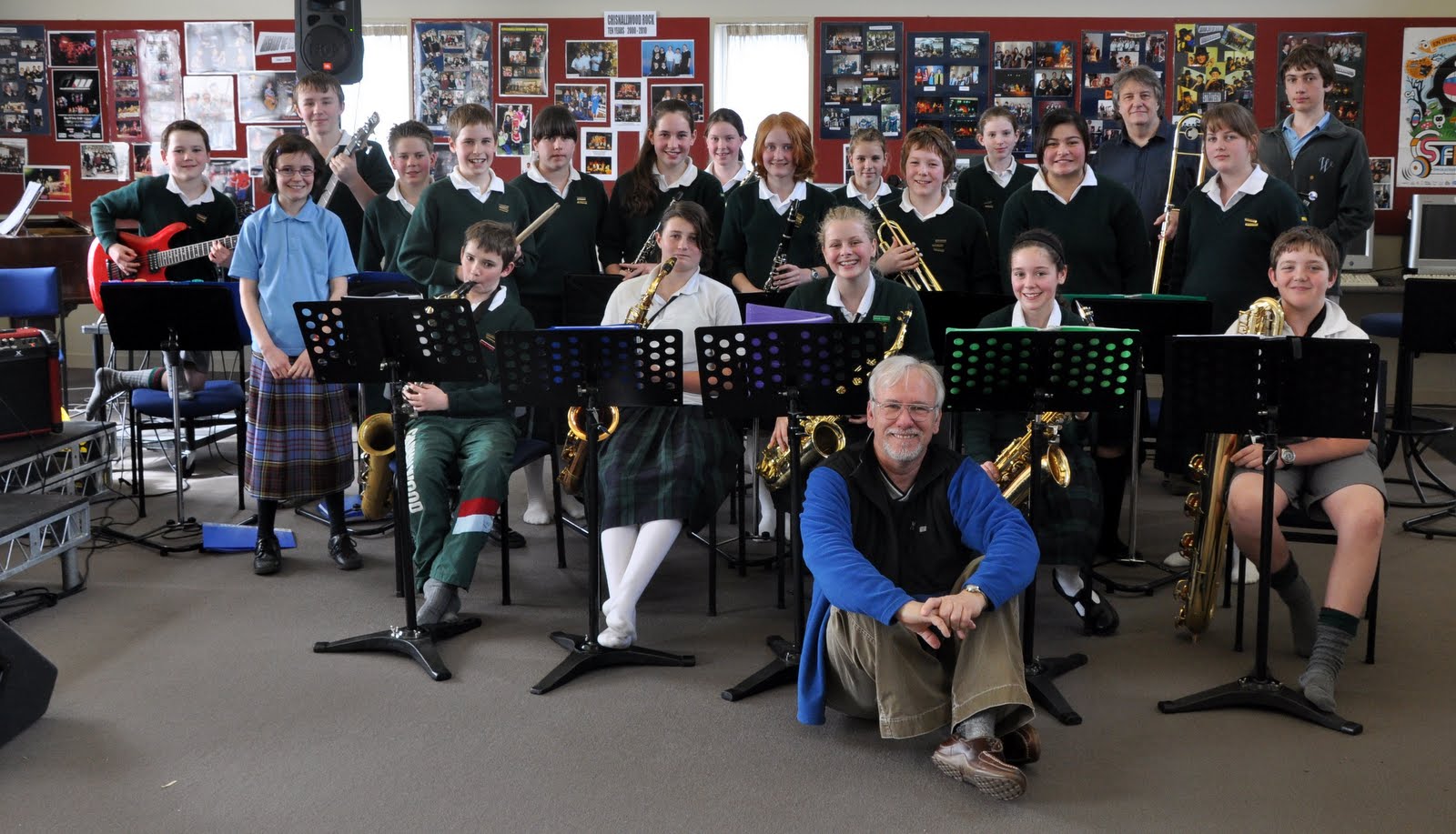 Rodger Fox and Claude Askew with the band 2 Sept 2010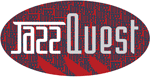 CONGRATULATIONS! The Chisnallwood Jazz Bands (Big Band and Combo) both achieved SILVER AWARDS at Jazz Quest!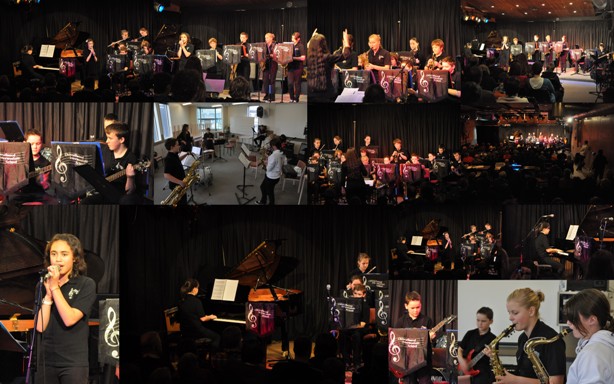 JazzQuest2010
Click here for more photos from Jazz Quest JAZZ QUEST PHOTOS
JQ 2010 shedule.pdf Download your own copy of the JazzQuest schedule here.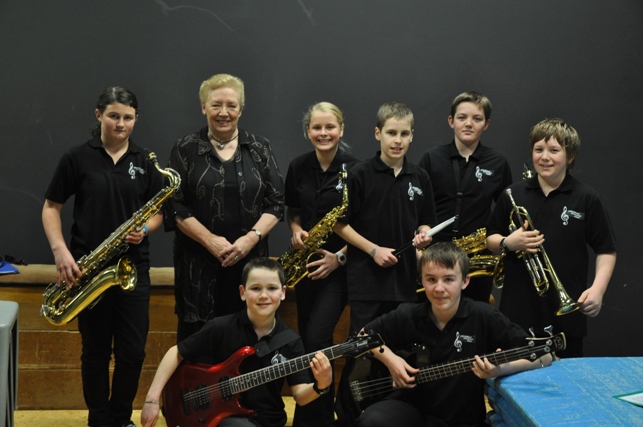 The Jazz Combo performed with special guest jazz harmonica player Nola Mills in assembly Wednesday July 28th.
See Calendar for more performance and tour dates in term 3
REPERTOIRE 2010 for JazzQuest
BIG BAND
Chameleon
It don't mean a thing
Teddy the Toad
Blue Bossa
Dancing Shoes by Ella
COMBO
Sunny
Blue Monk
Autumn Leaves
Watermelon Man
Link to Chisnallwoodmusicbackstage. This is a "members only" page.
ANY CURRENT CHISNALLWOOD JAZZ BAND MEMBER WHO JOINS THE CHISNALLWOODMUSICBACKSTAGE WIKI CAN QUALIFY FOR A CHOCOLATE FISH. JUST SEE MRS BELL AND TELL HER YOUR USERNAME NAME!
Here is a site where you can read about various jazz standards and hear snippets of different recorded versions by various artists. www.jazzstandards.com
Another jazz website. It has a mixture of serious and non-serious information! It contains some jazz history etc aPassion4jazz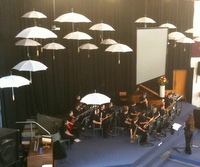 JazzBand playing for the Organ Society concert, July 18
JAZZ BAND – to register for the tour, please go to http://chisnallwoodmusic.wikispaces.com/JazzBandTour2010
JAZZ BAND TOUR 2010 updated schedule.pdf
2010 Term 4 events
BIG BAND FESTIVAL!There are going to be fabulous Youth sessions to attend as well as our band performing! Sign up online – it's free and you get to work with top musicians!!!
Saturday schedule: 10am-12 – CPIT – Youth Big Band Programme (please arrive at 9.30am to set up)
12noon – Victoria Square – NZ Army Band
1pm – Boaters @ the Town Hall – Sideline Swing (Chisnallwood and Youth Bands report to the LIMES ROOM, Town Hall upstairs and tune up)
1.45 – 3pm (approx) – Boaters @ the Town Hall – Youth Bands and Chisnallwood Band
3pm onward… more bands!
Please note that parking may be difficult at both venues (CPIT and Town Hall) so please allow time.
Thursday 18th November 1.00pm
The Jazz Band and chamber groups will present a programme to some senior citizens in the Shirley area at Emmett St Church.
Friday 19th November NZEI Teachers' graduation function.
The Jazz Band will be providing background music for the social function which takes place after the graduation ceremony.
6pm – 6.40pm in the Green Room (Aurora Centre) at Burnside High School
Thursday 25th November Guest performance at Westburn School, Waimairi Road 7pm
Sat 4th Dec – New Brighton Santa Parade. Click here for details