Jazz at NZGSE Graduation Ceremony
Last week the Chisnallwood Jazz band played at the NZ Grad School teacher Graduation ceremony.
Strum Strike and Blow
Congratulations to all our 75 students involved in Strum Strike and Blow last week. We had ukulele, marimba and recorder players playing with 800 students from around Canterbury. Dylan Jonkers was a winner in the rap competition and got to perform his rap, and Dylan and Lena Krakowiak also performed improvised solos on marimbas.
You can find more photos at http://strumstrikeblow.org/photos-and-video/ and videos from the night will be uploaded there later.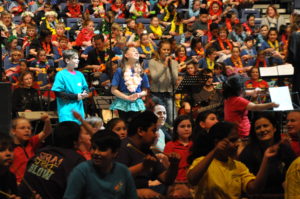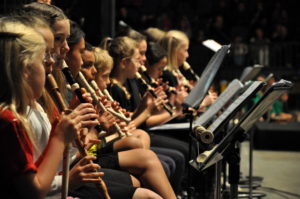 Chisnallwood Choir at the Voices Festival
Chisnallwood Choir was the only primary school choir on our night at the annual Voices Festival for school pops choirs. Congratulations on their fine performance and for their Excellence Award for Ensemble Singing and an Outstanding Award for Choreography. It was great to be able to be part oft he festival and get to hear other choirs. The evening finished with a fun massed song.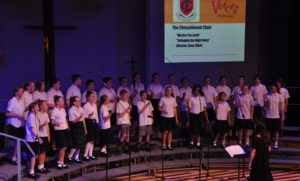 Irish Band at the Cultural Festival
Well done to the Irish Band who performed at the Cultural Festival last night.
They performed a medley of "The Shores of Lyttelton" by Phil Garland, Kingdom Dance from Tangled and Shetland Reel. We will hopefully have a video  soon to share from the Festival.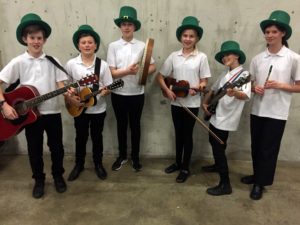 BANDQUEST FRIDAY 2nd SEPTEMBER
Best wishes to our 6 bands playing BandQuest tomorrow night.
7pm at Chisnallwood Hall
Bands need to be there from 3pm for sound checks and workshops.
There will also be bands from Opihi, St Andrew's, Prebbleton, Opawa and Templeton schools.
Our bands are called Broken Jandal, Wild Zodiacs, @nonymous, Farmyard Children, QuadChoc and Am I Right?
There will be door sales for audience. Tickets are $10 and door open at 6.30pm.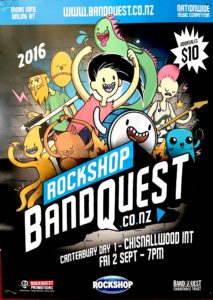 COMING UP: JUNIOR JAZZ JAM
Primary School Jazz bands (including Chisnallwood!)
4pm-6pm September 14th 
ARA MUSIC ARTS 130 High Street
Note there is a special special student ticket offer ($10 student and $20 accompanying adult) to the "Swing Into Spring" Rodger Fox Big Band with the NZSO at 7pm also Sept 14th. The offer closes on Sept 9th, so fill in this form if you are keen.