BANDQUEST
Well done to all the 6 Chissy band who played at Bandquest last week with 8 other bands from around Canterbury and congratulations to our prize winners!
Congratulations to BROKEN JANDAL for winning 1st place overall on Sept 2 Bandquest.
Congratulations to Dylan Jonkers for winning best male vocalist and to Xharyah Lam Sam for winning best female vocalist!
Sept 2nd was the first of 3 nights of Bandquest. There were 14 bands on our night, with 6 from Chisnallwood representing a great range of rock styles. There were bands from as far away as Prebbleton and Timaru. We were treated to a guest performance at the end by the Canterbury Pasifica Beats winning band from Shirley Boys High.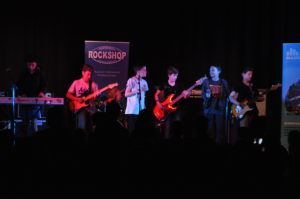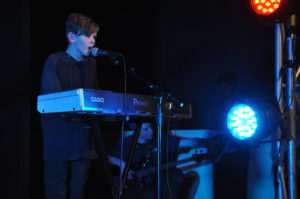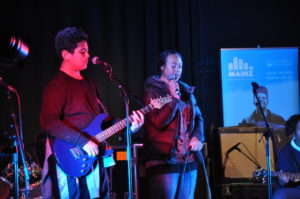 You can see more photos here  at this link https://goo.gl/U3izsC
STUDENT TICKET DEAL
If students and accompanying adults would like special jazz student deal tickets for "Swing Into Spring" featuring the Rodger Fox Big Band playing with the New Zealand Symphony Orchestra on Sept 14th at 7pm please fill in this form by Friday 9th.

JUNIOR JAZZ JAM
Wednesday 14th September 4-6pm at ARA Music Arts (formerly CPIT Jazz School) 130 High Street. There will be 7 primary school Jazz Bands playing, including Chisnallwood at 4.25pm.

MUSIC EXAM RESULTS
Congratulations to Chisnallwood music students for passing their Trinity College practical exams.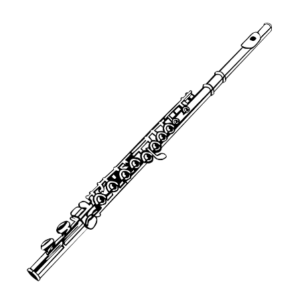 Anabel Bramley gained a distinction for grade 4 flute
Sarah Powley gained a distinction for grade 5 flute
Lena 

Krakowiak achieved distinction in her clarinet exam
Well done to these students and thanks to their tutors Janet Simon (flute) and Ellen Deverall and Hayden Sinclair (clarinet).
THEORY EXAM ENTRIES
Theory exam entries are due on Friday 16th September for the exam on November 5th.
Please fill in the form if you want to sit an exam.

BURNSIDE HIGH FEATURING EX-CHISSY MUSIC STUDENTS IN CONCERT