Thanks for checking out the webpage for Chisnallwood Music Programme.
Please click here is you want to sign up to learn an instrument!
Instruments lessons include: flute, violin, clarinet, saxophone, trumpet, trombone, cello, guitar, bass, drums, vocals, and hiphop dance.
All music groups are free, but sometimes there is a cost if the group needs to bus somewhere to perform, and some community concerts (later in the year, and mainly for choir) have a charge for audience members. Groups uniforms (Choir, Jazz, Irish) tend to be a special T shirt which we lend and black tidy trousers which are the students responsibility. We will inform you in good time if this will be needed.
---
---
Term Four Dates
Thursday Oct 19 Kids in Town 12-1 Art Gallery Jazz Band with Rodger Fox
Sunday Oct 22 Big Band Festival 1pm at New Regent Street -Jazz Band
Wednesday Oct 25 Christchurch Schools' Music festival choir at the Horncastle Arena (rehearsal in the morning then concert at night). Ticket information here.
Friday Oct 27 School Jubilee (ex-Chisnallwood music students)
Saturday Oct 28 School Jubilee 11am-3pm – Orchestra, Jazz, Irish, Brass, Jazz, dance, RTK, Pasifika…..
Wednesday November 8 Jazz at Ladies Probus
Thursday November 9 – Jazz recording Day @ Orange Studios
Friday Nov 10 – record orchestra at school
Monday, Tues, Wed November 20-22 Itinerant Music Nights for all our itinerant music students and hip hop dance.
Monday Nov 27 NZEI Teacher Graduation Jazz Band
Tuesday Nov 28 Class Disruption recording
Wednesday Nov 29 Talent quest auditions
Saturday Dec 2nd Bands at Urban Corner and Celebrate Us
Sunday Dec 3rd Christmas Parade in town
Mon Dec 4 Talent Quest
Saturday Dec 9th New Brighton Santa Parade
Saturday Dec 9th Pizza Rock Night @ Orange Studios 5pm
Sunday Dec 10th Repercussion Concert @ Hillview School (Marimba group)
Dec 11-14 Prizegivings
---
Orchestra – all comers – Fridays 1.15-2.30pm
Ukulele – all comers – Wed lunchtime (work towards Strum Strike and Blow and Auckland Festival)
Marimba – all comers – Fridays 8am-8.35 (work towards Strum Strike and Blow and Repercussion concerts)
Choir – all comers – Monday 1.45-2.45pm (Voices Festival, ChCh Music festival and other concerts).
Jazz – mainly invited – Thursdays 1.15-2.40pm ( Junior Jazz Jam, ChCh Big Band Festival and other concerts and tours).
Jazz Combo Thursday 8am
Rock – auditioned with sign ups outside the office. (RockQuest, Pasifika Beats, BandQuest). Rehearsals mainly after school.
Theory Club – all comers – Fridays 2.45-4.20pm
Irish – Tuesday 8am
Sound tech – sign up outside the music office. The full training will take place in the April holidays
Computer Music – all comers – Available lunchtime and interval.  Also a Leisure Ed option in terms 2 and 3 for those who want a 12 week course of making computer music.
String Ensemble – Monday 8am
Recorder group – Wednesdays 8am in term 2 for those who want to play descant, alto, tenor or bass recorder at Strum Strike and Blow Festival.
Song writing club term 1 only
If you want to order the school CDs or production DVD, click here
On this site you can check out all the Chisnallwood Intermediate School music news, upcoming performances, music groups to join, sound tech, computer music, lesson timetables and more…
If you found this by mistake and was actually looking for the Chisnallwood School website, go to chisnallwood.school.nz for Chisnallwood Intermediate School information.
Otherwise, have a peruse around this website and if you have any questions, please mail me at jbell@chisnallwood.school.nz.
Here's a wee video about how our brain benefits when we play an instrument….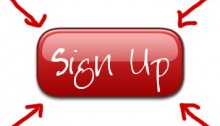 Sign up here for Music Theory Club (Fridays after school)
Sign up here for HipHop Dance lessons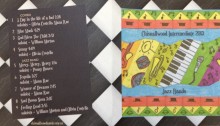 YOU CAN ORDER THE 2013 SCHOOL CD by clicking HERE!!