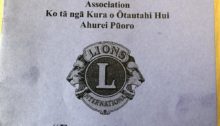 Our choir will be singing in the Christchurch Schools' Music Festival October 26th at the Horncastle Arena
Christchurch Schools' Music Festival
WEDNESDAY SEPT 12th – 12.15-2.15pm
Shirley Boys High School
Transport by bus
(bring purple books)
FRIDAY OCTOBER 26th
Horncastle Arena
Rehearsal at the Arena 9.45am-12.15
Transport by bus
Performance night
Arrive by 6.30pm
Concludes at 9.15pm
Parent transport
Details can be found at the link above.
Permission, buses and dinner details for The Voices Festival and Christchurch Schools Festival (Purple Book) 
3pm: Meet at Music Department – changed into concert gear and ready to go. 
3.25pm: Bus Departs for Papa Hou
4.pm: Soundchecks at the venue at Papa Hou, Christchurch YMCA, 12 Hereford Street
4.20pm: our soundcheck is at 4.20pm
6pm: Massed item rehearsal 
6.30pm: Doors open to the public
Please do not park at YMCA, rather on the street, or at Westend Carpark (enter Cashel St side)
Wednesday 12 September – AREA REHEARSAL  12.15-2.15 @ Shirley Boys High 
Wednesday 24 October – Performance night at the Horncastle Arena
Rehearsal that morning at the Horncastle arena (8.30am – 12pm) and performance at night (6.45pm – 9.15pm)
$15 bus for both rehearsals
Ticket sales are at https://musicfestival.school.nz/?page_id=1142
All students have purple books issued and recordings can be found at https://musicfestival.school.nz/?p=13206
You may need to give the permission form below a moment to load….
Please note that the previously scheduled performance on Monday 28th May at Shirley Library has been cancelled due to clash with special music featuring Mark Vanilau in assembly for Samoan week. However we are planning to reschedule this performance for later in the year!!
Most of the songs will be used at the special NZ Music Month celebration and house singing competition 1.45pm on Friday in the hall.
The guest "judge" is James Constable, the composer of "The Smell of Sunscreen".