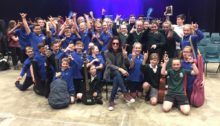 17 lucky Chisnallwood guitarists and bass players played Smoke on the Water with Glenn Hughes on Tuesday ahead of his evening performance in the Horncastle Arena. Check out the footage by Seven Sharp!
Congratulations to Hiromu Crosado for winning a special award for enthusiasm and musicianship at the High Schools' Orchestra Festival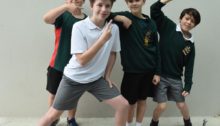 Congratulations to Class Disruption who have just won 1st place at the Bandquest National Finals!!
A public African song workshop on Saturday Sept 23 with special discounts for choir members… you even get a book to keep as part of the workshop. What better way to de-stress on voting day.