We were very disappointed to run out of time to hear our amazingly talented bass tutor at the Itinerant demo assembly, so please check out his video here 🙂 Bass players are always in demand, so check it out!
Please sign up for lessons below:
 Lesson Costs 2018 Feb Lesson Costs 2018 FebYou may download a pdf of the 2018 lesson costs and requirements.
You can enrol for HipHop Dance here: http://chisnallwoodmusic.org.nz/hiphopdance/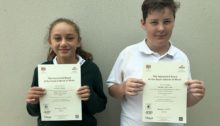 Congratulations to Daniel Sinclair and Alexus Masiu who gained distinction in their recent theory exams!
"Take it Away" Original by Dylan Jonkers performed by "Class Disruption".
Filmed and recorded at Orange Studio as part of the Bandquest 2017 national 1st place prize.
Class Disruption from Chisnallwood Intermediate
Dylan Jonkers (bass/vocals)
Sho Woodhouse (drums)
Jacob Carey (guitar)
Hiromu Crosado (keys)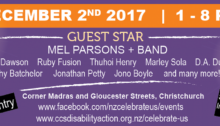 Come and hear our jazz, Co-Pilots and Class Disruption from 4.30-5.10pm in this event downtown.