Permission, buses and dinner details for The Voices Festival and Christchurch Schools Festival (Purple Book) 
3pm: Meet at Music Department – changed into concert gear and ready to go. 
3.25pm: Bus Departs for Papa Hou
4.pm: Soundchecks at the venue at Papa Hou, Christchurch YMCA, 12 Hereford Street
4.20pm: our soundcheck is at 4.20pm
6pm: Massed item rehearsal 
6.30pm: Doors open to the public
Please do not park at YMCA, rather on the street, or at Westend Carpark (enter Cashel St side)
Wednesday 12 September – AREA REHEARSAL  12.15-2.15 @ Shirley Boys High 
Wednesday 24 October – Performance night at the Horncastle Arena
Rehearsal that morning at the Horncastle arena (8.30am – 12pm) and performance at night (6.45pm – 9.15pm)
$15 bus for both rehearsals
Ticket sales are at https://musicfestival.school.nz/?page_id=1142
All students have purple books issued and recordings can be found at https://musicfestival.school.nz/?p=13206
You may need to give the permission form below a moment to load….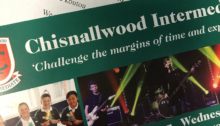 For anyone in choir, orchestra, jazz, marimba, Irish, Ukulele…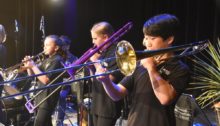 Is your student in a school music group or learning an instrument?