Useful Music Links
Hint: If you right click any link, you will have the choice of opening the new website in a new tab or window which means you can keep this webpage open while looking at the others!
---
This site has a menu on the left with different topics for learning and experimenting. It covers beats, notes and scales, chords, bass lines, melodies, song structure and more……

---
An online site where you can write scores. This is a good site of you don't have Sibelius and want to write your music down and share it. Those in Computer music and Theory club have automatic access to this.

https://flat.io/ Music Writing 
https://chisnallwood.flat.io Join Chisnallwood Google Classroom.
---
Patatap.com
Can you compose a short piece using Patatap?
Put the mouse in the square
Choose a colour background/sound library
Compose a cool sequence by typing letters
Notate it so someone else can play it. How will you write the rhythm? How will you write 2 letter/sounds at once? How fast is does it go (What is the tempo?). Don't forget to tell us what colour /sound library you chose.
Students can also use it to create a live light show on the data projectors for the school disco.

---
---
CHROME MUSIC APPS (Open in CHROME)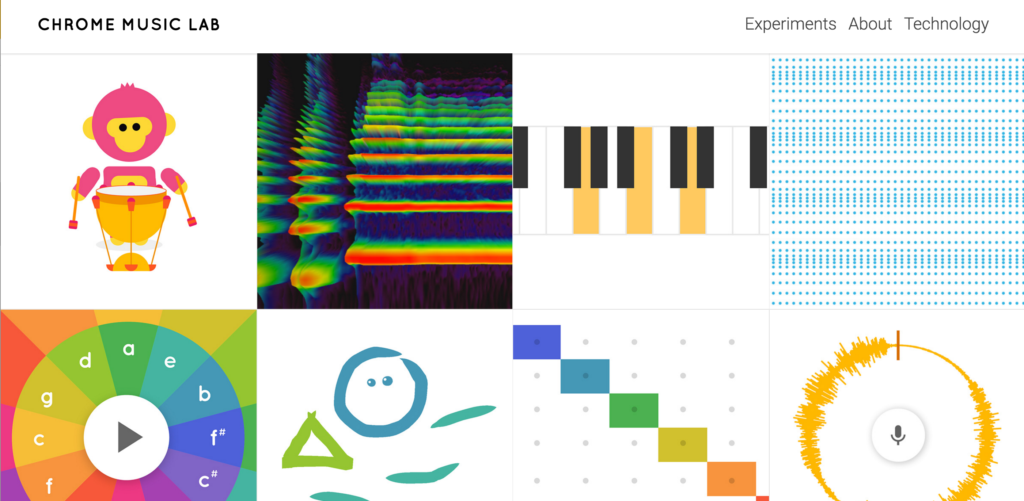 ---
INCREDIBOX version 3

---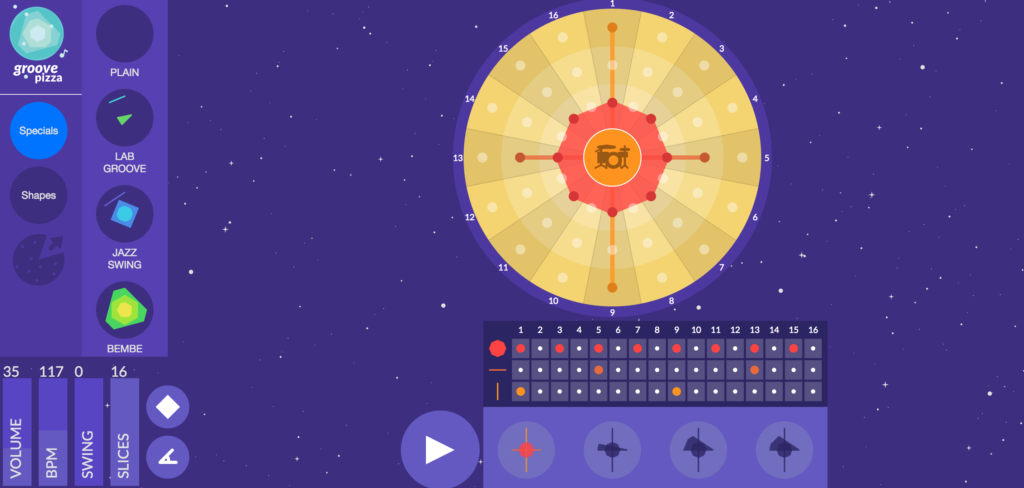 ---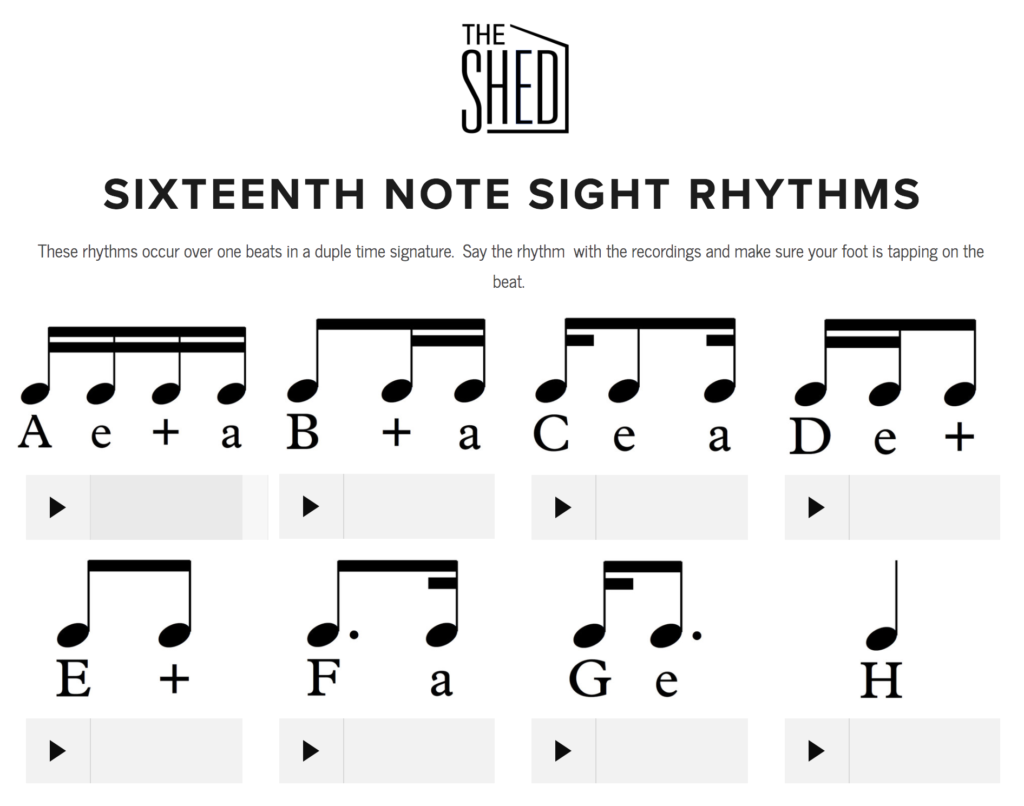 ---
Create music using loops, midi instruments such as drums, piano and record your voice or guitar…. Collaborate with classmates. Computer music Leisure Ed students will be joined automatically.

---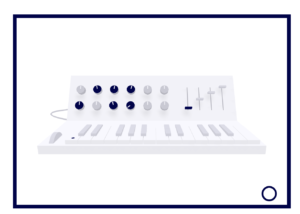 ---
---
Check out Yuito's transcription here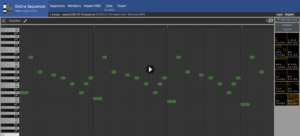 ---
Create a short video theme using a structure like A phrase then B phrase. Here is an example. Or create any composition. There are 4 tracks you can use…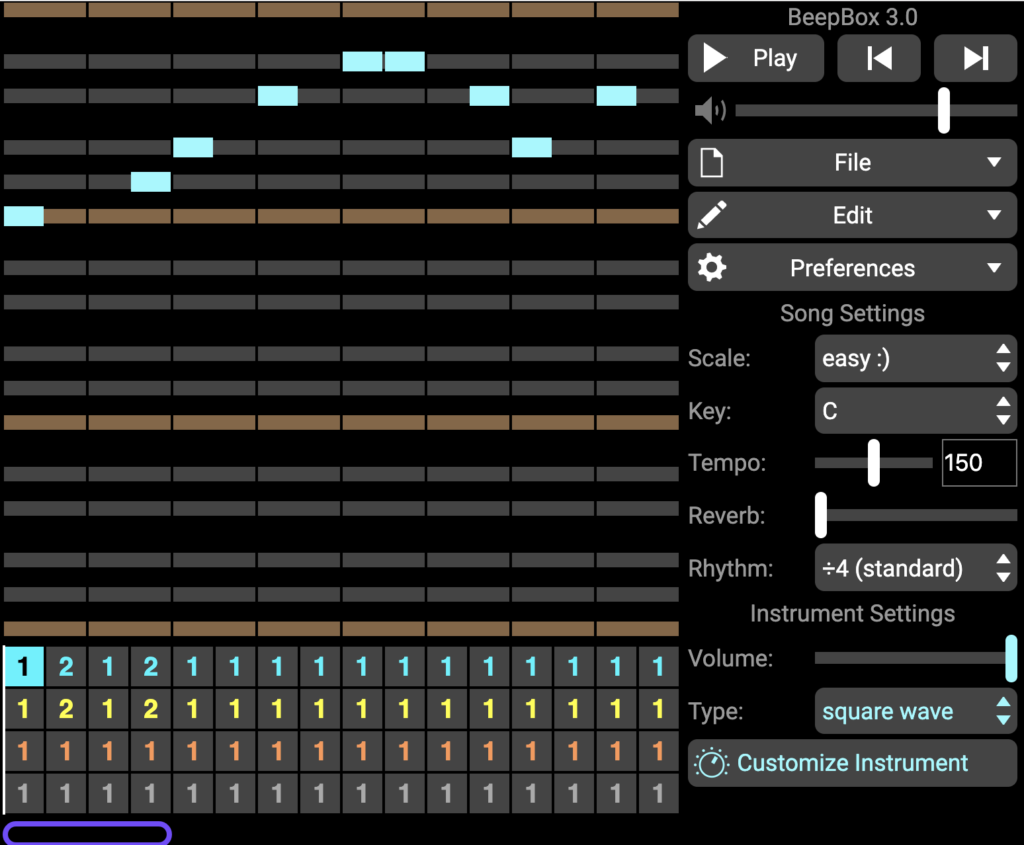 ---
A fun interactive and educational music website. You have to create a login and password. Then you can explore and do some really fun ear tests, add sound effects to movies and more!

---
Lots of great games. You need to join, but it's free and that gives you access to the first three levels of the fantastic music and sound tech games! Members of the Chisnallwood Theory Club now have full access to all levels. Suggestion: Start on the top menu with either "fundamentals" or go to "Courses" and choose "music theory".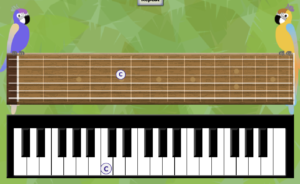 ---
Click on the link for a bunch of great YouTube videos on different aspects of Music Theory!
---
This site contains lots of music theory lessons as well as theory exercises and ear training exercises! Customize your own excercises. Note recognition, key signatures, chords, scales, keyboard, guitar, aural… Also has great apps for iPhone/iPad "Tenuto" and "Theory"


---
Teoria has interactive tutorials, exercises and ear training.

---
The "Techniques, Materials, Music" page covers note names, intervals, key signatures, time signatures, triads….. You can hear all the examples

---
http://www.bbc.co.uk/schools/gcsebitesize/music/ has a range of great music topics including elements of music, Music in the 20 century, Music for dance, Performing, Popular music, World music and the Western Classical Tradition to learn and then test. Audio examples.
---
Note reading practice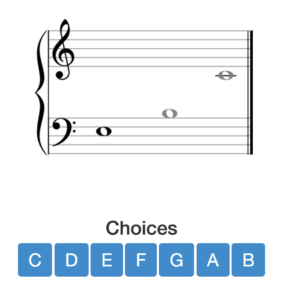 ---
soundfeelings.com/namethatnote 'Name that Note' game. This game require flashplayer and music starts playing as soon as the web page opens.

Intervals This is part of an online theory book by Catherine Schmidt-Jones
---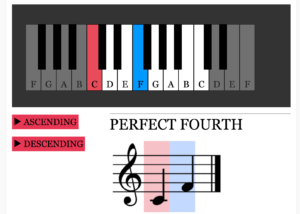 ---
---
Virtual tuner

---
Blank Manuscript Paper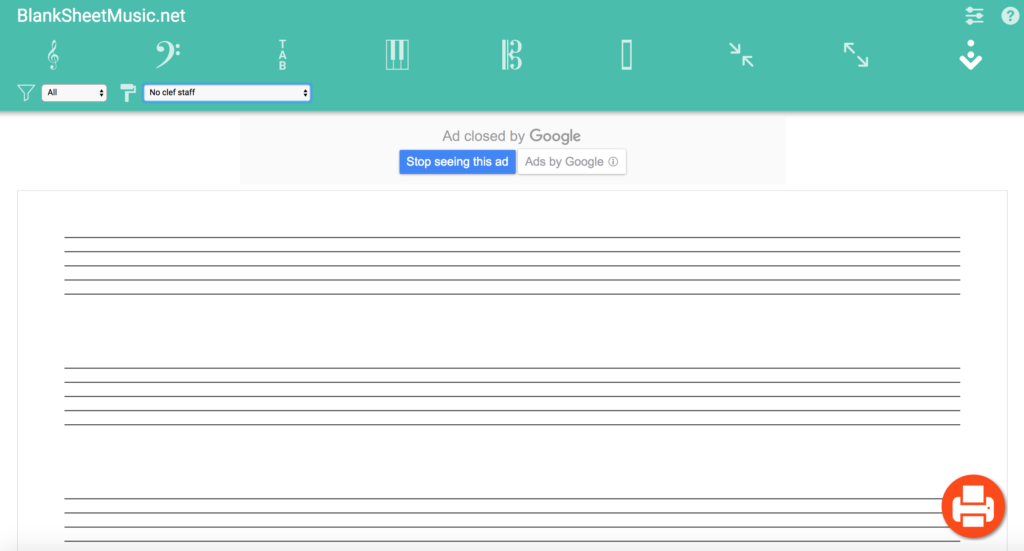 If you are looking for information about composers, bands this site has an excellent search function connecting YouTube with Wikipedia! Great for projects or researching background for your pieces you are playing.
It also has a metronome, interactive ukulele, guitar and piano chord finders, backing tracks and downloadable music staves and templates.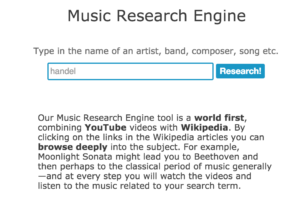 ---
---
Fun, interactive, educational music sites

---
---

---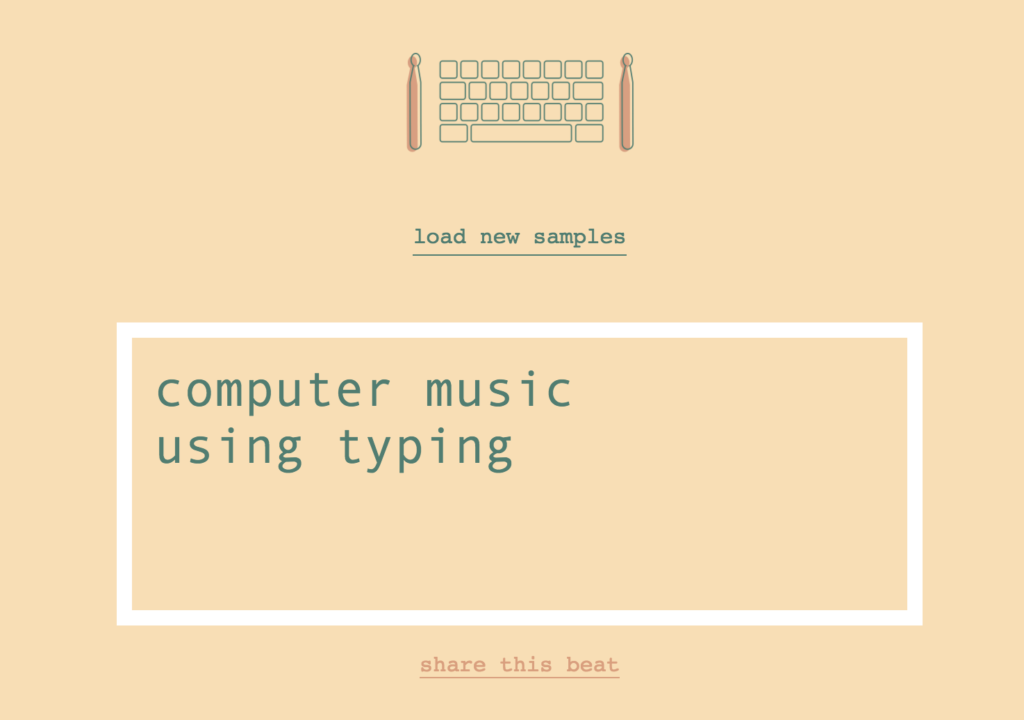 Lots of music activities linked to reading, maths and science and making instruments. Also includes an intro to "Peter and the Wolf"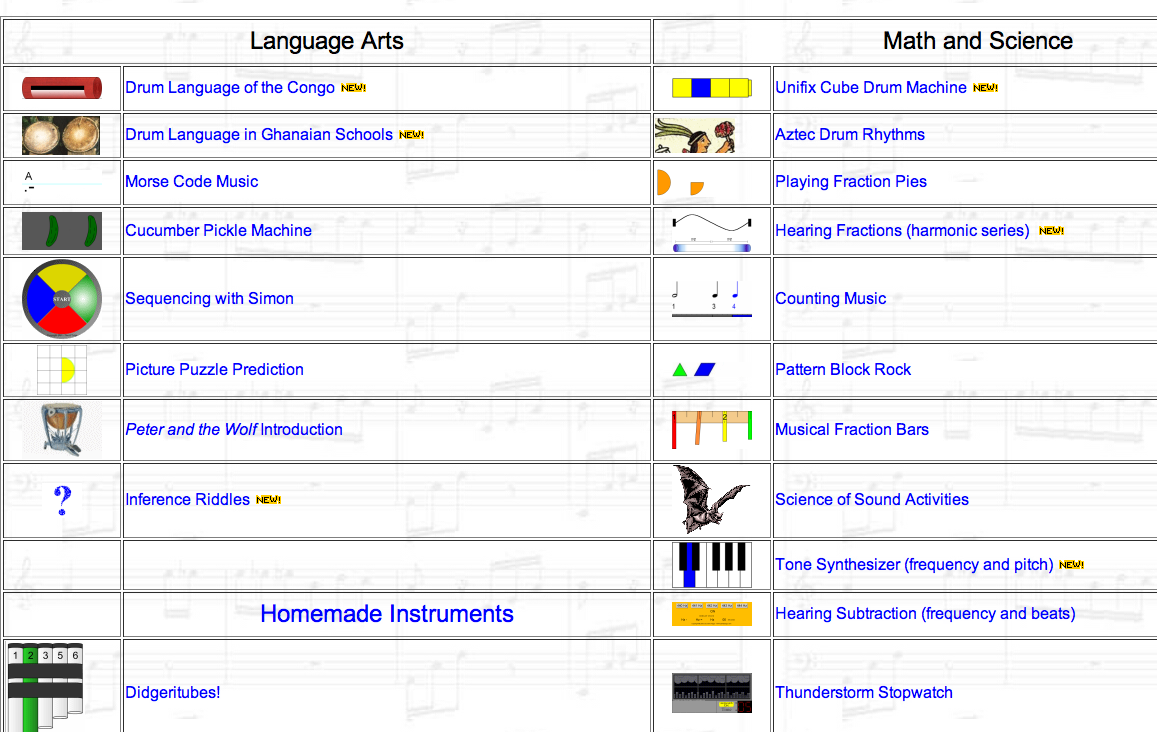 ---
Listen to Composers -Dallas Symphony Orchestra



Listen to instruments – Dallas Symphony

Odd Music The most unusual instrument inventions…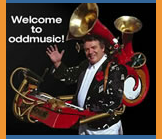 ---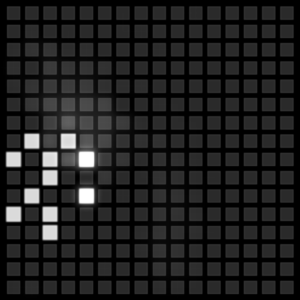 ---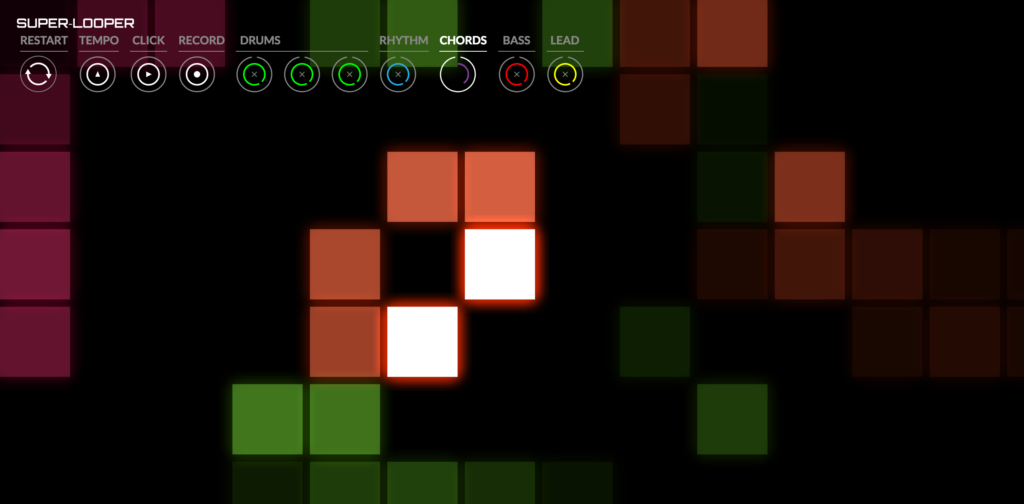 ---
Create your own sequence of drum beats. Each letter is a different rhythm.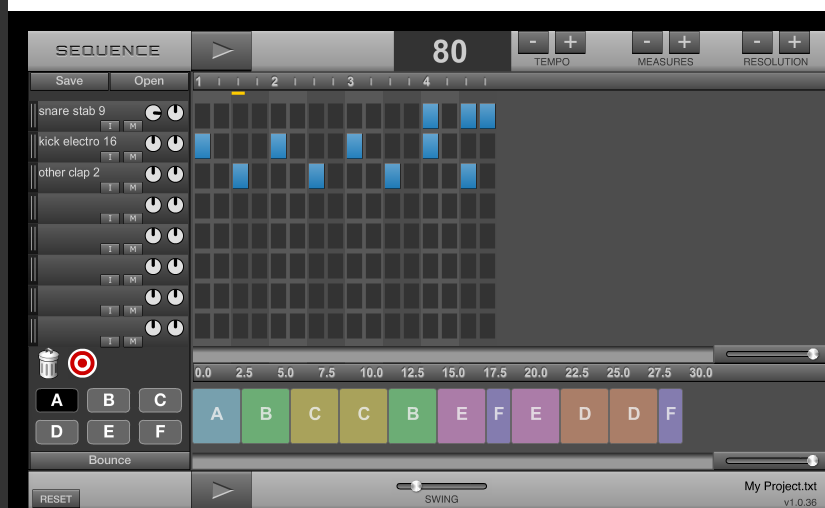 ---
---
---
---

---
iPad/iPhone apps we use for theory games at school:
Staffwars and ReadRhythm and chords and Rhythm Cat
LIVE DJ
https://you.dj/ 
FILM SCORING RESOURCES
---
ABRSM
ABRSMTools for slowing down music, recording yourself, aural training, listening to demos.
ABRSM tips for practice and exams
http://www.hofnote.co.uk/courses.asp has ABRSM and Trinity aural training practice. Students need to pay for each course, but the demos are free 🙂 Teachers can keep track.
---
Music software
songsmith make backings for songs you sing in
---
Learn the recorder
http://www.joytunes.com/play/ interactive, fun website to learn recorder. You need headphones and mic and a recorder.

---
---
More ear training sites:
Intervals (from HumanBenchmark.com. Click your answer on the piano keyboard)
good-ear.com (intervals, chords, scales, cadences, jazz chords, note location, perfect pitch)
---
USE THE FOLLOWING SITES TO PRACTICE FOR SPECIAL CHOIR VOCAL AUDITIONS
http://www.musictheory.net/exercises You can also use this to practice singing triads! (Choose 'Chord ear training' and customize)
http://www.petersax.com/ short melodies to copy (the notes written at the bottom of the page to choose from are the SAX notes, not the piano notes). Click on Eng in top right to get English.
---
 Click here for
---