2013
Irish Band – Fridays 1.45-2.45pm, tutored by Willie McArthur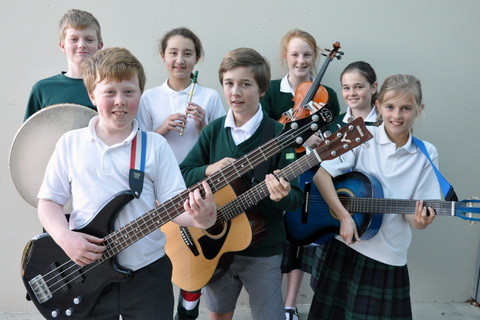 Irish Band 2013
Band members – here are some pieces/bands to research on YouTube for style:
De Dannan Ire
Capercaille Iscot
Peat Bog Faeries
Anam (mix)
Leahy Canada
Tartan Amoebas
Gaelic Music
Bothy Ballads (Types of song)
The Chieftains
Irish/Scottish Tunes
Suila Rhuin (there are different versions)
2013 repertoire
I'll tell my ma
The Butterfly
Bell Table
Drowsy Maggie
Road to Linsdoonvarna
Irish Melody (Shetland Reel)
Planxty Irwin
Drops of Brandy
Whisky in the Jar
…
Past gigs
Monday Sept 2nd for Probus Club at Parklands Baptist Church
Kids in Town Nov 28
---
2012
We have:
recorder quartet (Mon lunchtimes)
Brass ensemble (Tuesday lunch)
Irish Band (Friday 1.45pm)
Irish bands – next gigs- Sept 26 at school then Sept 27 at Ice Fest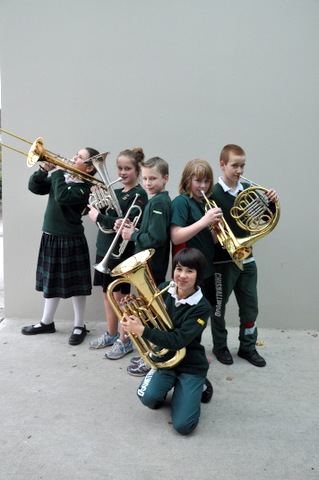 Brassed Off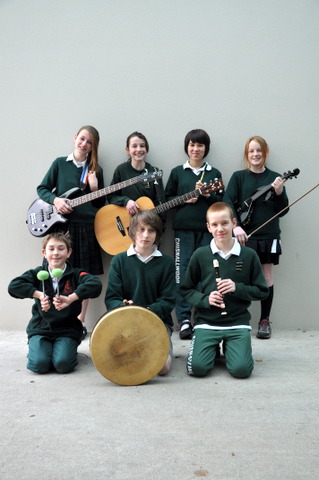 Irish Band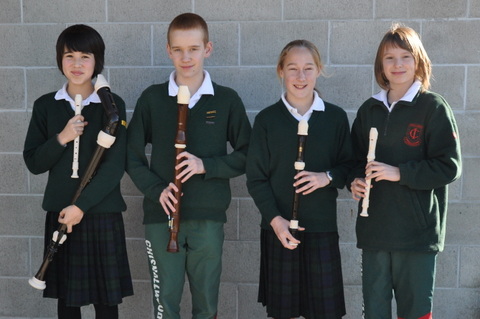 Wind Power
---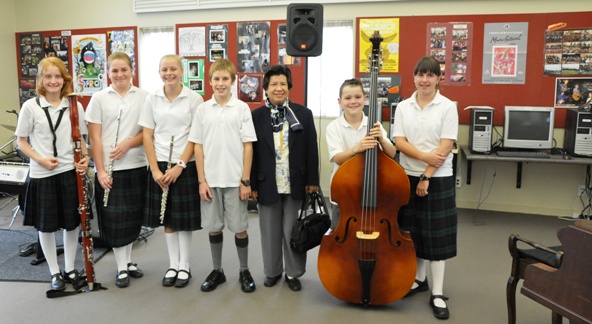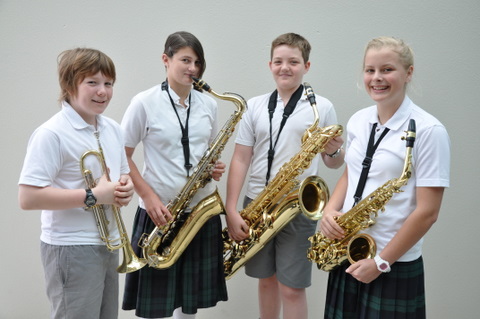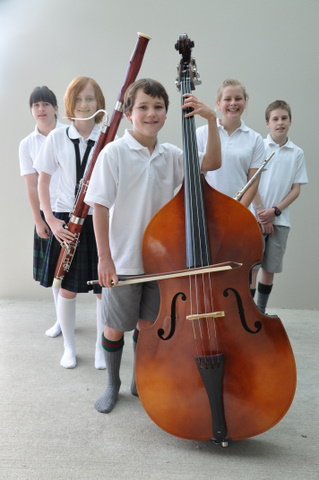 Upcoming Performances:
Thursday 18th November 1pm
The Jazz Band and chamber groups will present a programme for senior citizens "Bridge Builders" in the Shirley area at Emmett St Christian Centre, 106 Emmett St (opposite Acheson Ave). Parents and any seniors are welcome. Afternoon tea provided.
Sat 20th November afternoon 2pm
Chamber group performance for the Drury Theatre Organ Charitable Trust, "Knightsbank" 164 Whincops Rd, Halswell Entry $15 donation adult, children free and a raffle will be run. BYO folding chair, cups and finger food. Hot water, tea and coffee will be provided. The concert features their resident organist Richard Hore QSM, the Chisnallwood Chamber group and the Richmond Bell Ringers. The proceeds from this show will be divided between CanTeen and the City Mission. Click here for photos.
Dec 3rd 5pm @ Chisnallwood for farewell function TBC
CHAMBER and SMALL GROUPS 2010
Rainbow Chamber: Breanna (bassoon), Brittany and Kendra (flutes), Madi (piano), Matt (double bass), Taylor (vocal)
Brass Chamber: Joshua (trumpet), Brittany (alto sax), Kayley (tenor sax), Jaxson (baritone sax)
String Ensemble: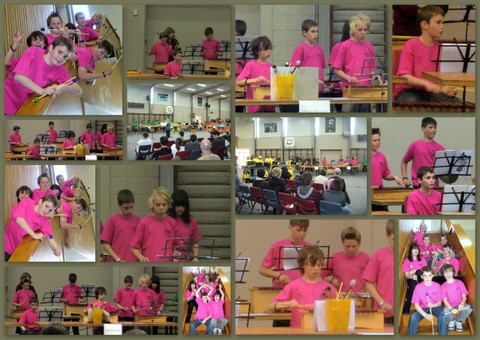 Marimba Festival Oct 30 2010
Past performances
Monday August 23rd 6.45pm Fundraiser Concert at Chisnallwood
Thursday August 26th 1.45 – 2.30 Over 65's Concert "Afternoon Delights" at the Christchurch Music Centre (Jazz and Chamber) $5 audience
Thursday Sept 9th 2.30 – 4.30pm Chamber Ensemble performs for the Drury Theatre Organ Charitable Trust, "Knightsbank" 164 Whincops Rd, Halswell Entry $15 donation adult, children free, BYO folding chair, raffle. Organists: Richard Hore QSM and Ken Double (USA) Directions (Cancelled due to earthquake)