RockQuest Regional Finals
external image rockquest10_logo.jpg
Isaac Theatre Royal, Gloucester St, ChCh
Fri-Sat 11th-12th June 2010, 7pm
$15 from Ticketek or $20 on the door
Please come and support Chain Reaction from Chisnallwood – the youngest band on Friday!
Here is the line up of bands for the Regional finals of Rockquest 2010
The 14 bands competing on Friday 11 June:
GiiigglePOP!!! Middleton Grange
Custard Bear Christchurch Boys' High School
Drown The City Shirley Boys' High School
K2 Shirley Boys' High School
Villain Shirley Boys' High School
Mahalia Simpson Marian College
The Guest Aranui High School
Dawning Papanui High School
Forget Gravity Papanui High School
Hillview in Black Linwood College
Chain Reaction Chisnallwood Intermediate
Le Mouvement Queen Charlotte College
LiveWire Darfield High School
D`Preeshiated Aranui High School
The 14 bands competing on Saturday 12 June:
The Cold Front Rangiora High School
Midnight in Motion Lincoln High School
eL Cee Dee Lincoln High School
Justice Served Lincoln High School
Tess Stephen Rangiora High School
Discord Rangiora High School
With Legions We Stand Lincoln High School
Crimson Metal Dragon Rudolf Steiner School (Chch)
TMC St Bedes College
5thDayOfMay Unlimited Paenga Tawhiti
Runaway Joe Burnside High School
Euphoria Cashmere High School
Rule 42 Christ's College
Peachebones St Andrew's College (Christchurch)
Click here for band tips from SmokeFreeRockQuest
ROCKQUEST CONGRATULATIONS
Congratulations to all the rockbands for fabulous performances at rockquest!! They all were awesome!
And well done to "Chain Reaction" for getting through to the REGIONAL FINALS for rockquest! Just 28 bands were chosen for this out of 80 bands mostly from high schools!
"Chain Reaction" will be playing at the Theatre Royal on Friday, June 11th.
Tickets $15.
7pm start.
Please come and support them at this event!
Chain Reaction needs to be there early at 5.45pm.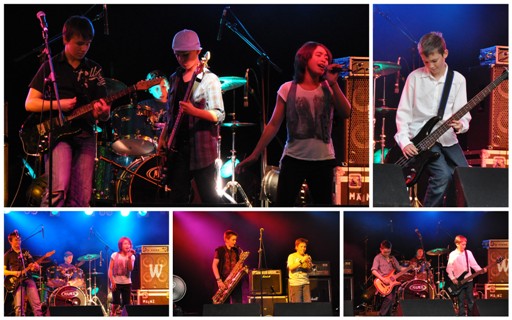 2010-05-19_small.jpg
ROCKBANDS PERFORMANCE MAY 22
The school bands will next be playing on Sat 22nd in Latimer Square from 11.20 – 11.50am as part of Hepatitis C Awareness Day.
Check out the following links. http://hcv.org.nz/wordpress/ and http://www.eventfinder.co.nz/2010/may/christchurch/hepatitis-awareness-day-free-concert
Bands arrive 11am.
Performing 11.20 – 11.50am.
Equipment to bring: snare, cymbals, 2 guitar amps, 2 guitars, bass guitar, leads, horn mics
external image hepc-gigposter2010.jpg
ROCKQUEST
The 2010 RockQuest heats will be held on Sat and Sunday 15th/16th May in the University of Canterbury Students' Association (UCSA) Ballroom, 90 Ilam Road
The four Chisnallwood bands play on Saturday 15th May and their times are:
1.05pm Chasing time
2.00pm Vivid Distortion
3.30pm 1.5L Sprite Bottle
3.50pm Chain Reaction
Download the pdf for all the heats information and full schedule.
[[file/view/rockquest heats.pdf| rockquest heats.pdf ]]
Heats info at ChristchurchMusic.org.nz
On Wednesday 12th May we will have 2 rock performances for the 4 Chisnallwood bands entering rockquest. The first one will be at assembly at 1.45pm, then later, at 7pm for the family rock night. Both of these events will be in the school hall and will have the help of Chisnallwood sound and lighting technicians.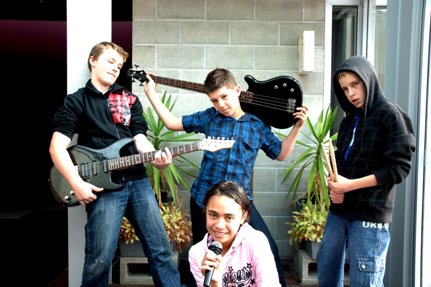 Chain Reaction
Chain Reaction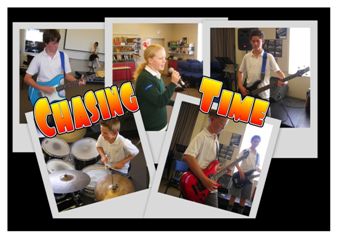 Chasing Time
Chasing Time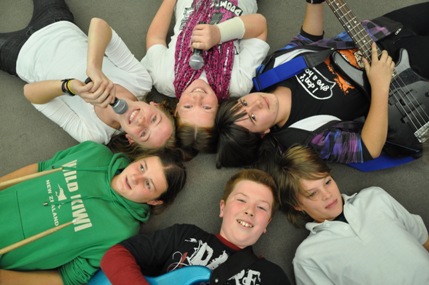 1.5L Sprite Bottle
1.5L Sprite Bottle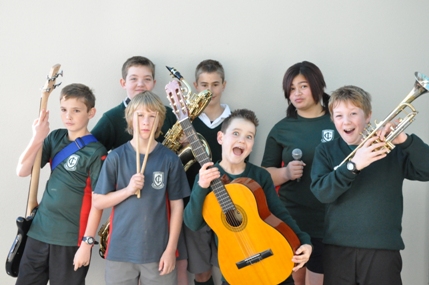 Vivid Distortion