PAST MUSIC PD EVENTS 2010
BIG BAND FESTIVAL – Labour Weekend
practical workshops and masterclasses for run by Rodger Fox, Bill Cunliffe, Bob SheppardYouth programme details are on the bigband.co.nz website, including online registration!
http://www.bigband.co.nz/festival2010.html
BBFfrontandback.PDF BBFmiddle.PDF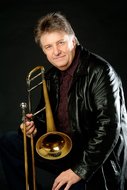 Rodger Fox
You are invited…
…to a meeting and discussion with
visiting UK examiner Christopher Gumbley
Wednesday 1st December, 7.30pm
Room 122, The Music Centre of Christchurch, 140 Barbadoes Street.
Christopher will share some key pointers about exam preparation, and will then focus on how to help your students add a Jazz feel to their playing – for both Jazz exams and Classical List C pieces. There will be plenty of time for demonstrations, questions and feedback.
All are welcome and admission is free.
RSVP to Lois Dalton by email (lois.dalton@clear.net.nz) or phone (03 348 1416)
Christopher Gumbley was educated firstly at Walton High School in Stafford and then at Huddersfield School of Music, where he studied clarinet, piano and composition.
Currently, Chris teaches saxophone at Birmingham Conservatoire of Music, though the emphasis has recently moved away from teaching and more towards examining, composition and freelance performing.
An eclectic musical outlook and adaptability in his playing has led to high profile work in the past with The Temptations & 4 Tops (U.K. Tours '03 & '05), Saxtet, Birmingham Contemporary Music Group, English Chamber Orchestra, Pasadena Roof Orchestra and the Berkley Salon Ensemble, as well as theatre work, classical recitals and jazz gigs. He hosted his own radio show, Jazzbeat, on BBC Radio Stoke, up until recently.
Chris has a particular interest in jazz education and performance and runs his own courses in jazz and saxophone in the U.K. Midlands. Colleges and schools often call on his services in this field. He also runs a jazz club, Gumbles, in Stafford, his home town, which attracts leading players from Britain and overseas. Lately, Chris has earned national recognition for his educational music – mainly for wind – which has been published by Boosey & Hawkes, Saxtet Publications, Spartan Press, and Brass Wind Publications and appears on all the major national syllabuses. Gumbles Publications is a new venture designed to help promote his own music. Recent projects include Tribute to Cannonball, featuring arrangements played by the great Cannonball Adderley Quintet of the late 50s and early 60s, and Fascinating Rhythm, a quartet which has had success in bringing jazz to new audiences.
……………………………………………………………………………………………..
JAZZ FOR JUNIORS
This workshop was held here two years ago and was a huge success so don't miss this chance for your young musicians to work with these jazz greats.
See http://www.tuneintomusic.co.nz/booking-form to register online
…………………………………………………………………………………………
Taonga Puoro with Richard Nunns and Brian Flintoff
A fantastic opportunity to learn about Maori intruments!!August 20, 21, 22 – held at Chisnallwood
TuneIntoMusic Info
Taonga Puoro Friday invitation.pdf Taonga Puora Wananga Invitation.pdf Taonga Puoro RSVP.pdf
Click here to register
………………………………………………………………………………………………….
Teachers' workshop: Ukuleles and Recorders Unite! On Tuesday 31st August from 9am-3pm in the College of Education Music Suite. A practical and fun day finding out just how much fun you can have with these two instruments.
TuneIntoMusic
Ukuleles & Recorders Unite-Ch-Ch.pdf
February: Michael Griffin Workshops
Saturday June 26 2010, 9.30am – 4.00pm
Workshops on Ukulele, recorder, singing, percussion and more…
A Professional Development Workshop for teachers and caregivers presented by Music Education Canterbury.
Join us for a rich day of musical development and fun, featuring
Ukuleles

beginners

and

more advanced

Recorders

Singing for people who think they can't

Musical Play For Young Children

Percussion For Non Percussionists

Sibelius 6
Rangi Ruru Girls' School Music Department
[[http://www.themuse.org.nz/mid- winter-music/]]
has all the info
Saturday May 22 – ukulele workshop run by Mike Dickison (He wrote Kiwi Ukulele)10am-1pm The Muse (Lvl 3, Music Centre of Christchurch), 140 Barbadoes St
http://kiwiukulele.co.nz
Some non-standard strums, transposing chords, and basic fingerpicking. Not a beginner workshop: familiarity with a dozen or two chords and a couple of strums is assumed.• $30: cash, not EFTPOS. Pay on the day.• Two-and-a-half hours, with a tea break for practice and uke chat.• Copies of "Kiwi Ukulele" will be available for sale and signing: $20• Email me (mike@kiwiukulele.co.nz) your name and contact number to register.
workshop details at: http://www.facebook.com/event.php?eid=104488622927958&ref=mf
Friday May 22 CHARTFEST
Chartfest
scroll down past the maps until you get to the Day Schedule for clinics you could attend.Cost $10