JAZZ at NZEI TEACHER GRADUATION
Well done to the Jazz Bands who played at the NZEI Teachers' Graduation this week.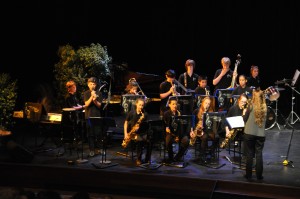 ITINERANT NIGHTS
Well done to those who performed yesterday at the piano and drums night.
Tonight's Itinerant Night features vocals at 6.30pm in the Concert Room and bass and guitar at 7pm in the Media room.
Next week, Nov 27th features: flute, clarinet, saxophone, trumpet, trombone, violin, guitar and keyboard.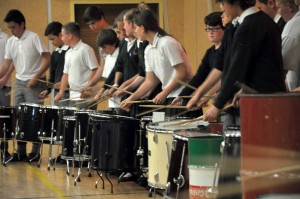 ---
THIS WEEKEND: LIEDERTAFEL CONCERT
This Christmas concert features The Christchurch Men's Liedertafel Choir, The Chisnallwood Choir, Chisnallwood Combo and Mana Rae (soloist)
Sunday Nov 23rd, 1.30-3.30pm in the Cardboard Cathedral
Entry $20
---
Next week:
Jazz Band, Irish band and singers will entertain for Pegasus Ladies Probus Group on Monday Morning.
Itinerant Night 3 Thursday Nov 27th
Chisnallwood Rock Night Sunday Nov 30th, 7pm at Orange Studios, Ferry Road. Tickets $20.