NZ Music Month Chisnallwood Rock Week!
Thursday 19th May – Family Rock Night
6.30pm-7.15pm Family Rock Night in the hall.
This night is for families of students in RockQuest and Pasifica Beats on Saturday – a chance for students to practice performing, get some feedback, and for parents to get final details about Saturday.
Friday 20th May – Aranui Library
2pm-2.30 All Rock Bands at Aranui Library as part of NZ Music Month!
Saturday 21st May
4.30pm (-5pm)
Four of our rock bands will be performing at RockQuest at the start of the 4.30pm session. This will be at the Aurora Centre at Burnside High. Our bands performing are Broken Jandal, 82 Beats, Wild Zodiacs and @nonymous. The order of their performance times are posted on the Rockband page. 
The Semitones, a duo, are entering the online category and duo Double Chocolate entering Pasifica Beats.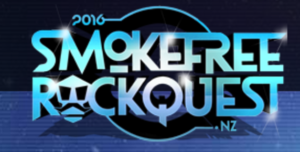 JAZZ
Saturday 21st May
2.30pm Our Jazz Band are the guest performers at the Accordion Society Concert held at the Salvation Army, 250 Colombo Street. 
Rodger Fox Visit last week
Hi my name is Lena and on Thursday 12th of May some of my jazz band fellows and I went to see the famous Rodger Fox! We all learnt a lot of jazz techniques and heard him play his trombone. He also got to hear some of the pieces we played and he helped to fix them up. Rodger Fox is an amazing jazz master and I hope to see him again!
Choir, Ukuleles and Irish band
Thursday 26th May 11.15am
The choir, ukuleles and Irish band will be performing at Aranui Library as part of NZ Music Month.
House Sing-off May 27th 1.45pm
Chisnallwood will be combining with Avondale school for this special NZ Music month event! You can find the music to learn at hooklineandsingalong.com/2016-2