Theory Club sorting network….
On Friday the students sorted pitches from bells into order by using a sorting network. They also sorted notes on staves in another round.
String Visit
It was fabulous to have Sandra Logan from Wellington visit Chisnallwood last week. She worked with some of our string players in a String Ensemble setting as well as helping our strings at orchestra time. The students had lots of fun and leant lots about tuning and other string techniques.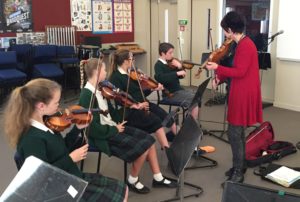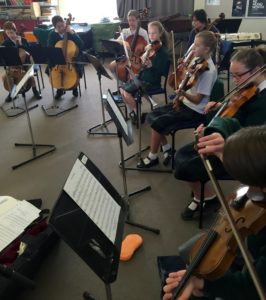 Schools visit to Chisnallwood next week
We are looking forward to our music groups having the chance to perform next Friday July 1st to visiting schools in blocks 1-3
Change of date
Pasifica Beats will be Sunday July 3rd
Open Night August 3rd
Permission forms will be given out soon for music students taking part in this important evening. It will involve short performances by orchestra, jazz, choir, marimba, ukes and a sample of rock.